Farmers Branch Fixture Installation & Repair
Knowledgeable, Friendly & Reliable Plumbers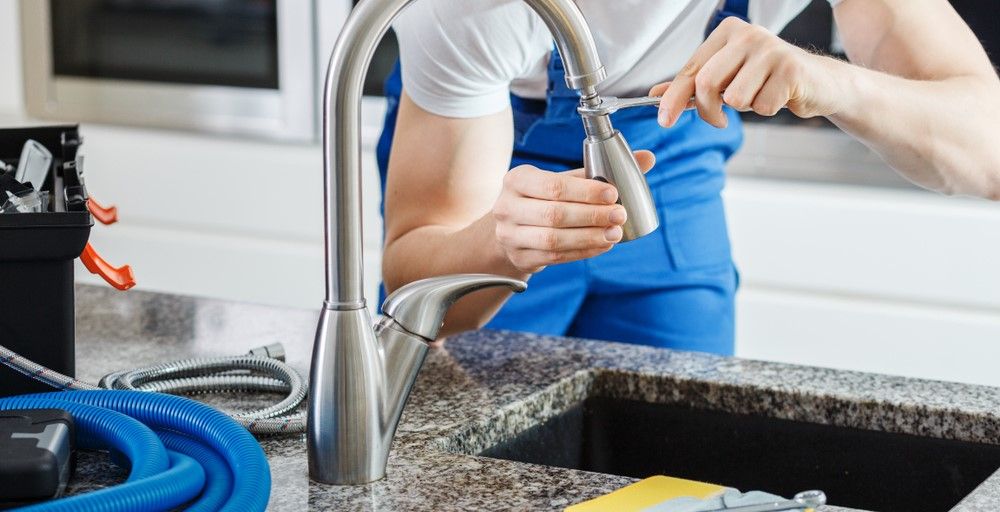 At Herndon McFarland Plumbing, we have the technical expertise to install, maintain, or repair any residential plumbing fixture. Whether you're considering a unit in the bathroom, kitchen, boiler room or any other part of your property, our team of licensed plumbers is more than ready to tackle whatever job you throw at us. We are a plumbing company that you can count on.
Some Of The Most Common Plumbing Fixtures We Work On Include:
Showers
Toilets
Sinks
Bathtubs
Reach our customer service experts today at (972) 564-8593 to schedule fixture installation & repair in Farmers Branch!
A Solution For Any Plumbing Problem
We are highly experienced working with other contractors to complete projects and can bring a degree of professionalism to any work site. With over 150 years of combined experience, our plumbing technicians are true masters and can help to solve any challenging plumbing related situation.
We even happily take on emergency jobs and can help salvage and save your property in the event of catastrophic water and heating related accidents or weather-related events such as floods. If you need a plumber, Herndon McFarland Plumbing is a reliable choice your family and staff can count on. Contact us for a plumbing inspection today, and we can help pinpoint any plumbing fixture issues that need immediate attention.
Plumbing Fixture Installation

Plumbing fixtures may be small in size, but they play a tremendous role when it comes to home plumbing. Your home's plumbing fixtures are responsible for providing you with health and comfort. A problematic plumbing fixture can really cause distress, and can also lead to worse plumbing problems if not taken care of as soon as possible. At Herndon McFarland Plumbing, we offer various plumbing fixture installations, repairs, and replacements, to help your home's plumbing system work as smoothly as possible. Perhaps you are renovating your house; maybe you are moving into a new home, or maybe your plumbing fixtures are in a serious need of repair or replacement. Whatever the case, our team of plumbing professionals is here to help with fixture installation and repair in Famers Branch. From kitchen plumbing fixtures to bathroom sinks and shower heads, we got you covered. Our experts use high-quality equipment that will help your plumbing fixtures to last a long time and prevent future damage from occurring.
Call

(972) 564-8593

For Fixture Repairs & Installation In Farmers Branc
Our friendly, knowledgeable, customer service orientated staff will always offer you competitive pricing and true industry-leading technical expertise. Fixture plumbing is a core part of our business, and our technicians are trained in state-of-the-art techniques for work on all makes and models of plumbing fixtures, fittings and other serviceable parts of your property. If you need assistance connecting a new fixture to water or gas service in your home, call our team of plumbing and leak professionals for help.
We are standing by and ready to assist you; contact us today to get started!
Hear What Our Customers Are Saying
Read Reviews
- Joe P.

- Trent F.

- Happy Customer

- Happy Customer

- Happy Customer